Stories at Mandi House Metro Station, Delhi
Exhibit: Art in the Metro (
My Heart Belongs in Delhi, Women During Partition)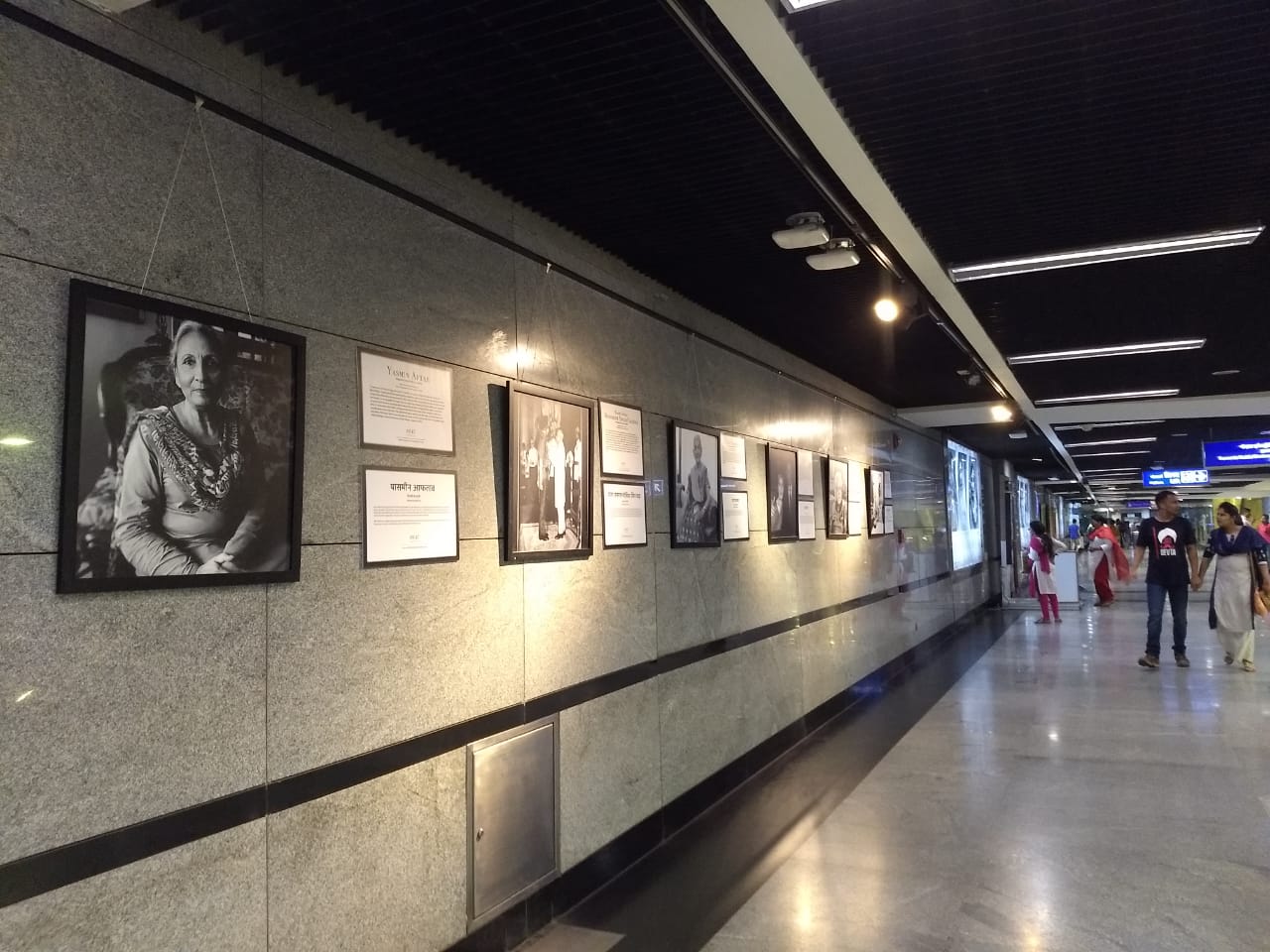 An exhibition at the Mandi House Metro Station brought glimpses into Delhi's past through excerpts of oral history.  Quotes from those who fled Delhi in 1947 and those who migrated to Delhi in 1947 attempt to capture the impacts of Partition on Delhi in 1947. Also included in the display are images from a captivating 2017 exhibit held by The 1947 Partition Archive at the India Habitat Center, entitled 'Women During Partition.'
Read about it in the news:
Anand Bazaar Patrika
WATCH: Sunday Stories Live
Conversations that spark critical reflection.
Sunday Stories Live Season 2 is being hosted by singer Sonam Kalra.
Sunday Stories Live is an interactive webseries that airs live on Facebook and YouTube featuring eminent movers and shakers changing our perception on South Asian history, on South Asian current events, especially as it relates to modern remnants of colonialism and the 1947 Partition.
Watch Season 2 live at 8:30 pm on Facebook or YouTube.
To watch recordings from Season 1, visit the series page.
RSVP here to receive calendar reminders on upcoming episodes.
Oral History Snippets
See more snippets on Youtube and Facebook.
Video: Radhika Kishan Chehnani migrated from Sindh to Mumbai.
Video: Ajit Cour migrated from West to East Punjab.
Sponsors
The 1947 Partition Archive is funded by thousands of community members like you, from across the world, who range in age and have contributed gifts of all sizes. As the Archive has grown, it has garnered support from institutional donors as well. Major donors include (in alphabetical order):